Ward Abel & Steve Rawls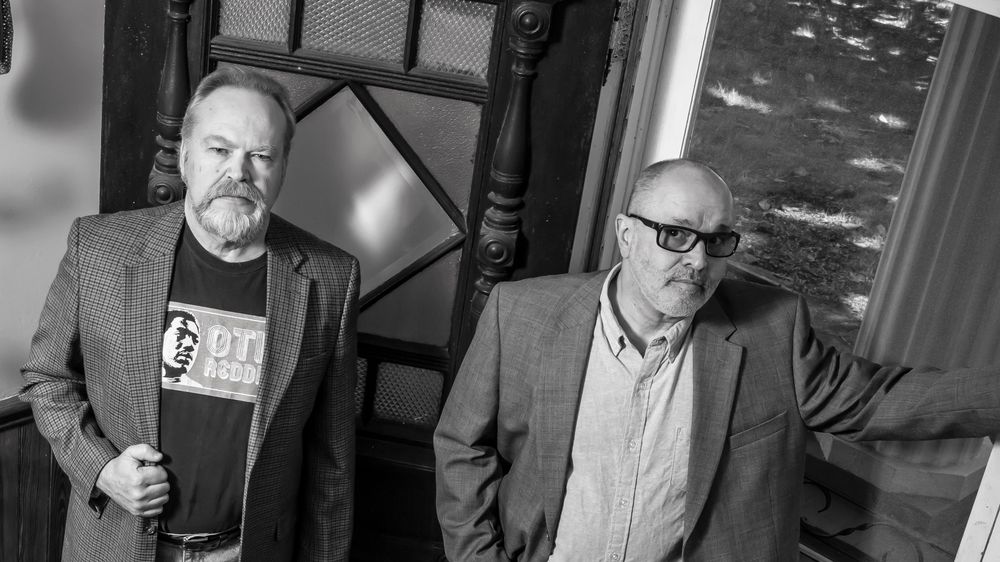 The duo began performing together in 1974 in the Atlanta prog-rock group Jacob Rye.

In the mid-80′s Ward Abel went solo under the name of Max Able and released two albums on Sky Records; Culture By Force and Somebody Spent Their Whole Life There.

The duo reunited in the early 90′s as Abel & Rawls and released two albums on Seawall Records; Two Months and As We Wake From Our Sleep.

In 2002, friend and recording artist Sloan Hayes (Starbuck, Magic Cat, Brother Bait, Reel People) joined the duo to form Abel, Rawls & Hayes. Hayes had played keys on the previous Abel & Rawls releases. ARH's first release was 2005's Flash On A Film, followed by four more releases; The End Of Rock and Roll As We Know It, Four Walls and A Bed, Flowers On the Table and the trio's final release, Are We On Our Way.

In 2014, Sloan Hayes left the group. But the musical journey continues for Abel & Rawls!

The music ranges from rock to country… from reggae to acoustic ballads. Regardless of the style, the focus is on melody. Diverse instrumentation and rich harmonies have become the trademark of Abel & Rawls works.

The duo has shared the stage with Shawn Mullins, Michael Tolcher, Will Turpin, The Reluctant Saints, Orange Sky, Jan Smith, Jason Fowler and many others. Live shows frequently feature a friend (or two) sitting in on some songs. Their friends on recordings and live shows have ranged from current and past members of Kansas, Collective Soul, The JCP, Mother's Finest, Calling All-Stars and the Reluctant Saints to name a few. Abel & Rawls are natives of Atlanta's south side area.